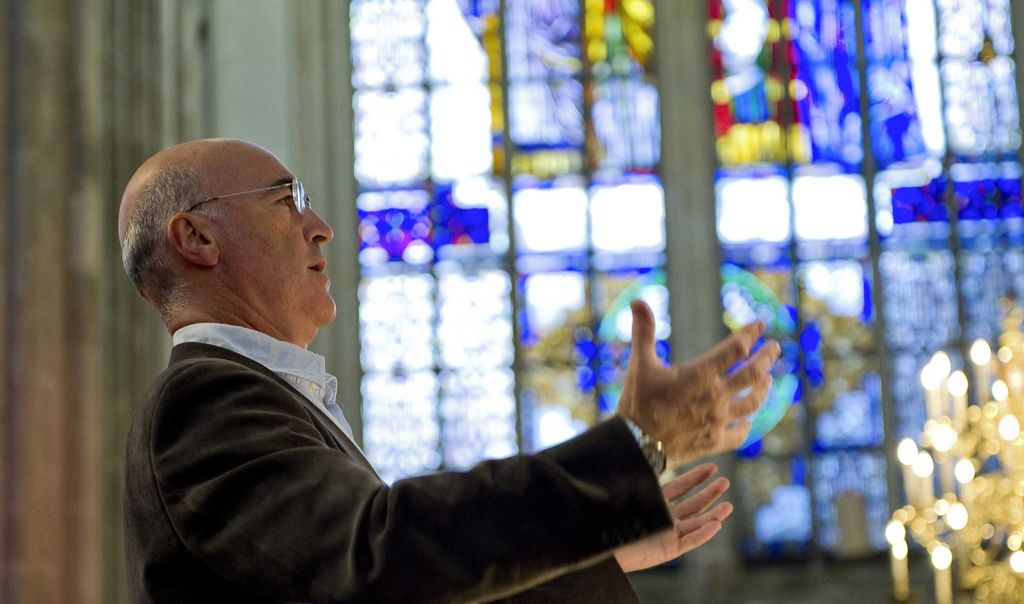 Jean-Marc Andrieu began his musical studies at the Toulouse National Regional Conservatory, where he swiftly obtained first prizes in recoder, chamber music and musical theory. He continued his musicological studies in Toulouse, where he developed a passion for early music. He left to hone his recorder playing and performance skills at the Sweelinck Academy in Amsterdam, learning from some of the world's greatest specialists. He holds Certificates of Aptitude in recorder playing, choral conducting and academy direction. 
In 1986 in Toulouse, he formed a Baroque instrumental ensemble which has enjoyed growing renown. It became the Orchestre Baroque de Montauban in 1991, and then Les Passions in 2003. As conductor of the ensemble, he is regularly invited by many prestigious festivals.
In 2008, J-M Andrieu was awarded the Orphée d'Or at the 50th anniversary of the Academy of the Lyrical Disc at the Opéra Bastille; in 2009, the Coup de Coeur from the Occitanian Academy of Arts, Letters, Sciences and Popular Traditions in Toulouse; and in 2010, the Prix Charles Mouly from the Languedoc Academy of Arts, Letters and Science at the Senate rooms in Paris.
In addition to great works (The Saint Matthew Passion by Bach) and known pieces (The Four Seasons by Vivaldi) from Baroque repertoire, Jean-Marc Andrieu endeavours to revive works which have never been released before or have been forgotten. He shows the explorer's spirit, unearthing rare scores and carrying out extremely important re-creation research? His onstage and recorder version of the complete works of Jean Gilles is an internation benchmark.
His dual skills as conductor and choirmaster lead him to take part on a regular basis in programmes and recording of Baroque and lyrical music both in France and abroad. He is frequently invited to be a member on competition panels. 
Jean-Marc Andrieu has been Director of Montauban Coservatoire since 1991.