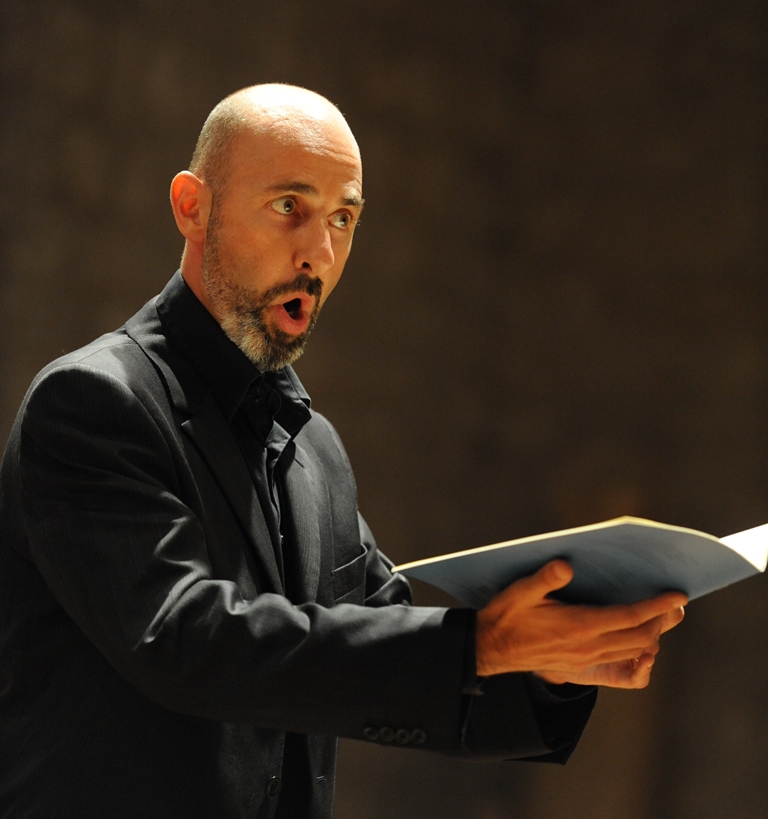 Jean-Manuel Candenot performed Baryton soliste Cantate Louise de Mézières by Massenet concert Opéra-Comique (Paris) Starek (Janacek's Jenufa) National Opera of Bordeaux ; Cithéron (Rameau's Platée) ;  contemporary creation from the Finnish composer Tapio Tuomela ; "Un retour" contemporary opera from Oscar Strasnoy adapted from Alberto Manguel at Aix-en-Provence Festival (July 2010) ; the Chef de la Police in Peter Eötvös's "Le Balcon" (directed by Gerd Heinz) ; the Sprecher (Mozart's Zauberflöte) ; Fernand in L. Tiyhani's "Genitrix" (world creation) adapted from F. Mauriac and Familiari di Seneca and Littore in Monteverdi's "Couronnement de Poppée", directed by Robert Carsen at the National Opera of Bordeaux ;  The "Enterrement de Mozart from the young French composer Bruno Mantovani at Besancon's Festival and a piece from the Lebanese composer Zad Moultaka at Avignon's Festival; le Moine sculpteur ("Le Jongleur de Notre-Dame" from Massenet) in Saint-Etienne Opera ; Golaud (Debussy's "Pelléas et Mélisande" ) in Marius Constant's version ; Salieri in Rimsky-Korsakov 's  "Mozart et Salieri" ;  Gaudenzio ("Il Signor Bruschino" by Rossini) at the National Opera of Bordeaux.
His concert repertoire covers a great range : From contemporary composers particularly with Musicatreize (Victoire de la Musique 2007) whom he collaborates with regularly for prestigious festivals (Folles Journées in Nantes, Sao Paulo, Budapest…) to oratorio : Messe des Timbales (Haydn), Messe des morts (Suppé), Un Requiem allemand (Brahms), Les Sept paroles du Christ (Franck), La Petite Messe Solennelle (Rossini)… And French (Poulenc, Ibert, Pesson) and English (Finzi, Ireland) melodies.
Jean-Manuel Candenot has worked with reknown musicians such as Jean-Marc Andrieu, Pierre Cao, Michel Piquemal, François-Xavier Roth (Les Siècles) in  Mozart's Requiem at Aix-en-Provence's GTP.
In 2009, he performs at the Midis Musicaux Festival of the Grand Theater of Bordeaux, singing melodies and opera arias.
Jean-Manuel Candenot made his solist debut in 1996 when joining the lyric association "Les Chants de Garonne" directed by Jean-François Gardeil. There he visits various repertoires : Prométhé (Charpentier's La descente d'Orphée aux Enfers) ; Merlin et le Duc (Don Quichotte chez la Duchesse by Boismortier) ; Sprecher (Die Zauberflöte ) ; Ramon (Gounod's Mireille) ; Le Vice Roi (La Périchole by Offenbach) ; Le Marquis de la Force (Poulenc's Le dialogue des Carmélites).
He won a first price at the  "Concours Supérieur de Chant de l'UFAM in Paris", as well as the Prix « Mélodie Contemporaine des Editions Henri Lemoine » at the international competition of French Melody in Toulouse.
Besides his singing career, Jean-Manuel Candenot graduated in contemporary History and School teaching. He also graduated in Lyrical Art at Bordeaux C.N.R. (D.E.M. d'Art Lyrique), and studied the piano.