Educational and cultural actions
One of the essential missions of Les Passions is to convince the public that the early music is always address to them. In order to, Jean-Marc Andrieu gives a priority to a verbal and pedagogical contact with the public and is significantly involved with young audiences and amateur choirs.
For more details, click on the links undermentioned :
---
H

ow is the recorder sound produce?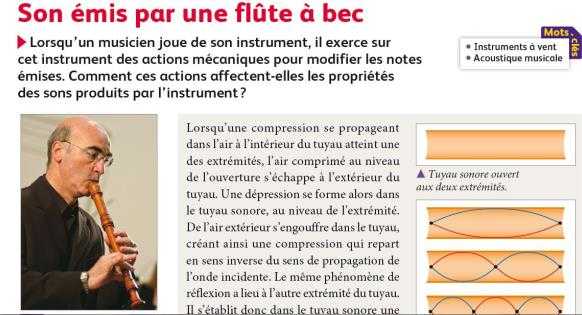 Jean-Marc Andrieu illustrates the recorder working in the chemicals physics textbook (Nathan editions).
Download the file…