Etienne Mangot, cello and viola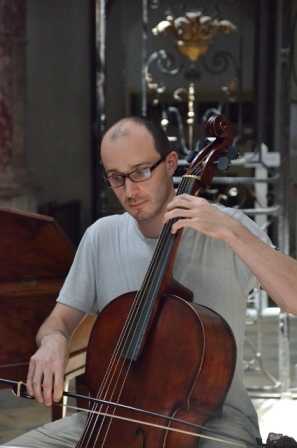 Following on from classical cello studies in Nice and Paris, Etienne Mangot turned his attention to performance on early instruments. He studied the Baroque cello and viola de gamba and honed his skills at the Lyons National Higher Concervatoire of Music.
He is fascinated by all "da gamba" instruments and, as part of his constant research, he works with luthiers and bow-makers to reconstruct rare with special timbers, notably a P. Jacquier stringed baryton.
He teaches at the Nice Concervatoire, and performs and records with Café Zimmermann, Les Passions, Akadêmia and Concerto Soave.
With the Filigrane Ensemble, Etienne Mangot brings togheter musicians "in tune" with one another, each playing several instruments, and who are passionate about texture of sound and interweaving of voices.